How Christians can quit porn and stop lusting
Authors: Johnson and Pearl, Bible teachers and founders of:
The Pure Gospel and Revival website
www.repent-pray-revival.org
"Sin is blatant mutiny against God." -Oswald Chambers
1 Corinthians 6:18 KJV "

Flee

fornication…"
Flee fornication means flee from sexual immorality

(NIV Bible), including temptations of lust, premarital or extra-marital sex.

The devil can be successfully resisted but fornication cannot.

When it comes to lust, the Bible says "flee"(1 Corin 6:18) not resist(James 4:7). Christians can resist the devil, but you can't resist sexual temptations and fornication. That means lust, sexual temptations, and fornication are too strong to be "resisted" by your flesh and free will.
Be like Joseph,

use your free will wisely

and don't stand there and keep looking or talking to girls that show cleavage or thighs. Instead, the Bible says you must flee fornication or run way! (Just like Joseph did, and unlike David and Samson, who didn't!)



Flee from fornication means you flee "lustful thoughts, sexual temptations, and ways/urges to watch porn".

It means to avoid eye-contact with girls/women on the street, schools, TV, movies, the mall, or the internet that dress like whores(clothing showing cleavage or thighs).

Avoid looking at girls or women

with sexually arousing or provocative clothing.

You know, girls that dress like that are usually not virgins. They usually don't fear God, neither do they have a pure heart!

Flee from sexual temptations as soon as it comes.

Don't wait. The more you dwell on lustful thoughts, sexual temptations, provocative clothing, movies with sex scenes,

bra commercials, short skirts showing thighs, tops showing cleavage

, or porn, the more you will be tempted by sexual desires and lust. And if you give in to those thoughts and lust, you will commit the sin of lusting, which Jesus says is the

adultery of the heart.

"

Lust starts in the mind

, temptation to watch porn/lust starts there, thoughts come in, then you dwell on it, and the desire grows, then you often gives in, and it leads to sin." -Christian brother Aaron Kim"

How to overcome pornography addiction / sexual sin

If you are tempted to think about lust, or have lustful thoughts,

flee immediately

(1 Corin 6:18),

divert to God's word, prayer, or worship.

You can also go talk a walk and pray at the same time, or go jogging to get your mind off lust.

To flee from fornication, you can divert your attention to Bible verses,

or a book on crucifying the flesh, overcoming lust, or books on holiness, or scriptures on crucifying the flesh.

Each Christian must pray to God and

ask God for personal directions

on helping you to crucify the flesh, and stop committing the sin of lust(adultery of the heart and mind). God might lead some of you to

install internet porn filters or use passwords to go online

, others to have accountability partners in the Lord.

Also, God might lead some of you to

completely go offline for a couple of months, or even longer.

Listen and follow God's personal direction for you in this matter of overcoming lust or other sins.

Joseph, Samson, and David never had to deal with internet porn or movies showing cleavage or nudity.

However,

Samson and David still found ways to commit lust and adultery,

and they did not flee from lust and fornication when temptation comes.


So, for every Christian brother and sister, the key to victory over lust is to crucify the flesh daily

(once a week not good enough)

, love God and hate sin everyday, fear God, hide God's word in your heart so that you don't sin against God,

and pray everyday to overcome sin

.
1 Corinthians 6:18 KJV "Flee fornication…"
Mark 14:38 Watch and pray so that you will not fall into temptation. The spirit is willing, but the flesh is weak.
Psalm 119:11 NKJV
"Your word I have hidden in my heart, that I might not sin against You.
Romans 13:13-14 NKJV
13 Let us walk properly, as in the day, not in revelry and drunkenness, not in lewdness and lust, not in strife and envy.
14 But put on the Lord Jesus Christ, and make no provision for the flesh, to fulfill its lusts.
Proverbs 6:25-26 King James Version
25 Lust not after her(the whore) beauty in thine heart; neither let her take thee with her eyelids.
26 For by means of a whorish woman a man is brought to a piece of bread: and the adultress will hunt for the precious life.
Psalm 119:60 NKJV
"I made haste, and did not delay to keep Your (moral*) commandments.
*In the New Testament, Christians are to obey God's moral commandments, as the Old Testament civil and ceremonial laws are no longer required.
A good way to calm yourself down when you are tempted to lust is to go jogging at the park. Or just go talk a walk and exercise. Get your thoughts away from lust. You could also take a cold shower to calm down. Then, go meditate or memorize some Bible verses that will help you overcome lust and sin, as shown above.
1 Corinthians 6:18 KJV "Flee fornication…"
Again, you must flee fornication! Flee, just run away like Joseph did!
That means you flee from any temptation of lust or wanting to watch porn as soon as it comes. Don't wait or linger. Divert your attention to the word of God, trusting that God's word is quick and powerful(Hebrews 4:12), and that God's word has the power to set you free from your lust, temptation, or porn addiction.
God's word is also like a fire and hammer, the Bible says. The fire of God's holiness can certainly burn away your lust and sin, and any addiction. Pray God's words today, pray it now!
John 8:32 King James Version
"And ye shall know the truth, and the truth shall make you free.
Jeremiah 23:29
"Is not my word like as a fire? saith the Lord; and like a hammer that breaketh the rock in pieces?
We recommend reading Biblical teachings on crucifying the flesh, overcoming lust, taking up your cross daily to follow Jesus, and holiness.
Category 3: sin, repentance, the cross and the Pure Gospel
https://repent-pray-revival.org/category/3-sin-repentance-the-cross-and-the-pure-gospel/
As for us, we have not had a TV or cable in our home for over 23 years. We are not interested in shallow, trash, or worldly programs on TV or the internet. We count them as dung or poop. (Phil 3:8) We have no time for TV, neither do we want to watch TV. We also don't watch any secular movies. We are not interested in sports or entertainment also. We are not interested in anything worldly or borderline worldly. What a waste of precious time!
In fact, we only want to read God's word, obey God's will, worship God, pray for revival, win souls for Jesus, and glorify the Father!
There's nothing more fun and exciting in the world than obeying God's will and praying for revival!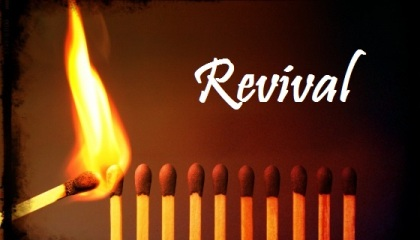 Mark 14:38 Watch and pray so that you will not fall into temptation. The spirit is willing, but the flesh is weak.
"A praying man stop sinning, and a sinning man stops praying." -Leonard Ravenhill
"Without a stop to sinning and a hunger for holiness, a Christian cannot obtain even one promise in the word of God." -Johnson and Pearl
"Sin sucks, and if you love sin, you suck too!" -Johnson and Pearl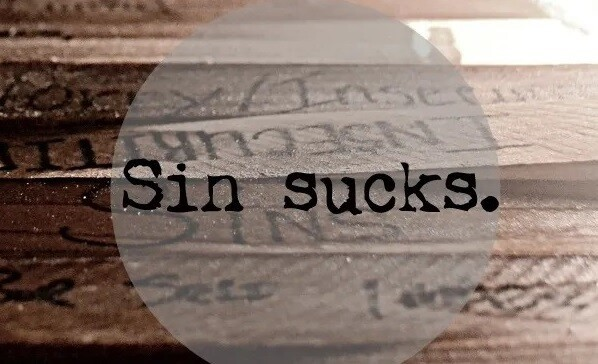 Christians must crucify the flesh daily
What is the pure gospel of Jesus Christ?
https://repent-pray-revival.org/2020/06/09/what-is-the-pure-gospel-of-jesus-christ-2/
"True and False Christian Test"
https://repent-pray-revival.org/2020/07/09/true-and-false-christian-test/
What is true revival?
https://repent-pray-revival.org/2020/06/15/what-is-true-revival-2/
The truth about sin
https://repent-pray-revival.org/2020/07/05/the-truth-about-sin-2/
What's the biggest power and privilege that God gives to a man?
https://repent-pray-revival.org/2022/02/25/whats-the-biggest-power-and-privilege-that-god-gives-to-a-man-2/
Revival is the highest kind of Christianity
https://repent-pray-revival.org/2022/01/21/revival-is-the-highest-kind-of-christianity-2/